You have no authority here, Jackie Weaver
Staff member
Joined

Oct 24, 2003
Messages

3,928
Location

The games are certainly coming thick and fast now, and on a night in the old days reserved for big European games, we find ourselves paying our first ever visit to the New Lawn Stadium in Nailsworth to play "The World's Greenest Football Club" - or so the Forest Green Rovers website says.
I was looking forward to this away game when the fixtures came out as my daughter was living very close by - in fact her boyfriend plays for Shortwood FC in the Hellenic League and if both clubs are playing at home you could hear the cheers from Shortwood's ground when FGR scored. Anyway since then, nobody's allowed to go and watch football, Shortwood's season is suspended, her boyfriend's got an ACL injury and they've moved to Bristol - so nothing's really gone to plan! Anyway, I digress.....
Nothing's really gone to plan so far this season for the Blues either, although in recent games it does appear that MM may have found a formula to shore up our leaky defence - but for a freak gust of wind/goalkeeping howler (you decide) we may have had three consecutive clean sheets.
What he hasn't found yet is a similarly successful formula to start scoring goals at the other end. The triumvirate of Messrs. Akinola, Hackett-Fairchild and Nathaniel-George proved just as impotent as previous iterations of our forward line.
The squad is not short of options now either, far from it, in fact such was the embarrassment of riches (maybe over-egging it a bit!) that Goodship, Halford and Mellis didn't even make the bench on Saturday and that's without the soon to be returning Olayinka and our Messiah, Nile Ranger, being available.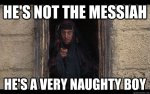 So, onto the game against the high flying vegetarians, on paper we've got no chance but then we thought that in the previous two away games as well. There are plenty of options to choose from now, but who would you go for and what will the score be in this tea-time kick off?