Joined

Nov 4, 2003
Messages

14,702
Location
Gentlemen - and hopefully some of you ladies - it's that time again. The Totty Cup is back and it's bigger and better than ever.
As last year, we will be harnessing the outstanding intellect, wide-ranging intelligence and thought-provoking insight that exists on this fine board and putting it to some true and noble cause - a knock-out competition for fit, filthy, knock-out fitties leading to the crowning of one oh so lucky female as Miss ShrimperZone 2009.
The Reigning Miss ShrimperZone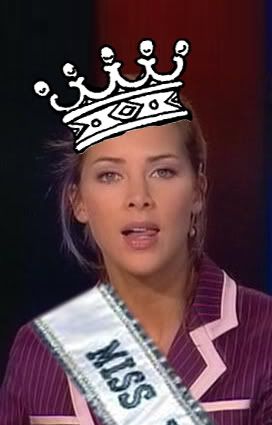 After the stunning performance of
Melissa Theuriau
in the last competition (trouncing Denise Richards, easily seeing off Rachel Stevens, edging past Jessica Alba in the semis and then seeing off Lucy Pinder 41-38 in a tight, tight final) our reigning Champion will be standing down from the competition along with Alba, Pinder and Vallance to give the others a chance.
Last year's competition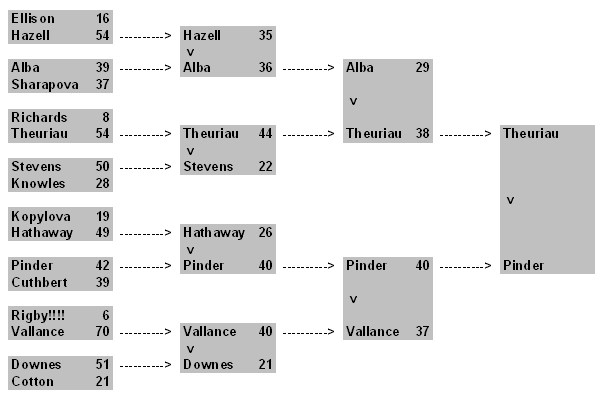 This year's competition

This year we have decided to widen the field to allow 32 entrants. Only
Theuriau
,
Pinder
,
Alba
and
Vallance
are stepping down so there's room for a boat-load of new entrants.
Nominations will take place in THIS THREAD from 9am tomorrow morning so take your time this evening, think about your nominations and prepare to add them when this thread re-opens in the morning.
All entrants will be subject to an
acceptability-criteria
which will be determined by the Owners of SZ to ensure that only "serious contenders" are allowed (so no wasted nominations for Bella Emberg!). The first 32 "acceptable" names appearing in this thread after 9am tomorrow will form the basis of this year's competition. Feel free to discuss nominations in the existing Totty Cup thread, but be aware that nominations may not be pre-booked and someone else could just as well steal your nomination idea.


Nominations will be determined in this thread alone
.
One nomination per Zoner.
As per the Pub rules, no pornographic images allowed.
To assist with your nominations, please consider visiting the recent
ShrimperZone A-Z Compendium of Totterific Totty
.
Good luck. May the best Totty Win.
Thread re-opens tomorrow morning at 9.00 am sharp!


Current Nominations

1. Jamelia (Uxbridge Shrimper)
2. Megan Fox (South Bank "Knows A Winner When He Sees One" Hank)
3. Keeley Hazell (Dave)
4. Cheryl Cole (Einschtein)
5. Lacey Turner (Chadded) - Ah well, someone has to go out in the first round!
6. Elisha Cuthbert (Flying Scotsman)
7. Elizabeth Jane Hurley (Aberdeen Shrimper)
8. Abi Titmuss (FatShrimp)
9. Maggie Gyllenhaal (Pubey)
10. Angelina Jolie (Cricko)
11. Kristin Davis (Dave Webb's Brain)
12. Rachel Stevens (Leathers20)
13. Abbey Clancy (EastStandBlue)
14. Kelly Brook (ToEllandBack)
15. Alina Vacariu (Firestorm)
16. Evangeline Lilly (Miss West Stand)
17. Kate Hudson (Scrounger)
18. Jessica Biel (Flinty)
19. Jennifer Hawkins (Mr B)
20. Helen Mirren (Berrichonne Shrimper)
21. Gemma Atkinson (Ayrshire Blue)
22. Beyonce Knowles (Numphgirl)
23. Holloughby Willoughby (Shrimpled)
24. Sylvie van der Vaart (Irish Shrimper)
25. Rihanna (blues r best)
26. Salma Hayek (Jonny O)
27. Denise Milani (MK Shrimper)
28. Melanie Slade (M@CC@ 16)
29. Nadine Coyle (The General)
30. Hillary Duff (Alexis SUFC)
31. Allison Stokke (Slipperduke)
32. Jennifer Aniston (Canvey Shrimper)