Hi All,
My friend sent me this poster below:, so I thought it would be only decent of me to share it with you, especially any fans not making the long journey to Wigan on Saturday, also as well as any parents wanting to take their kids out for a free footballing day over the weekend (well as cheap as cheap can be with kids in tow!!)
As you can see, it advertises Free Admission to all for their final home game of the season, as well as the opportunity for the kids (and yourselves of course) to have your picture taken with the Premiership League Trophy as well as the Essex Senior Cup.
Also any donations given on the day, go to the Indee Rose Trust, which basically is a trust for young children diagnosed with brain or spinal tumours.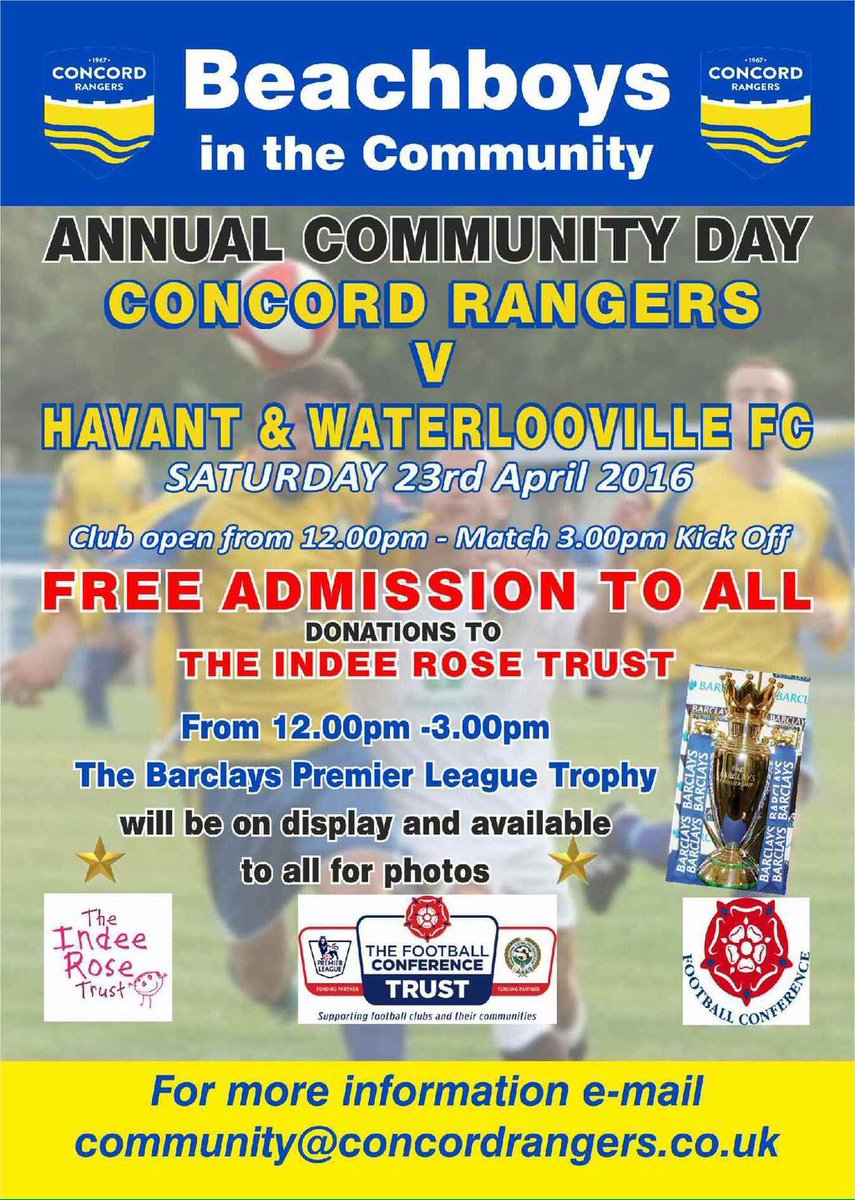 UTB
:happy: